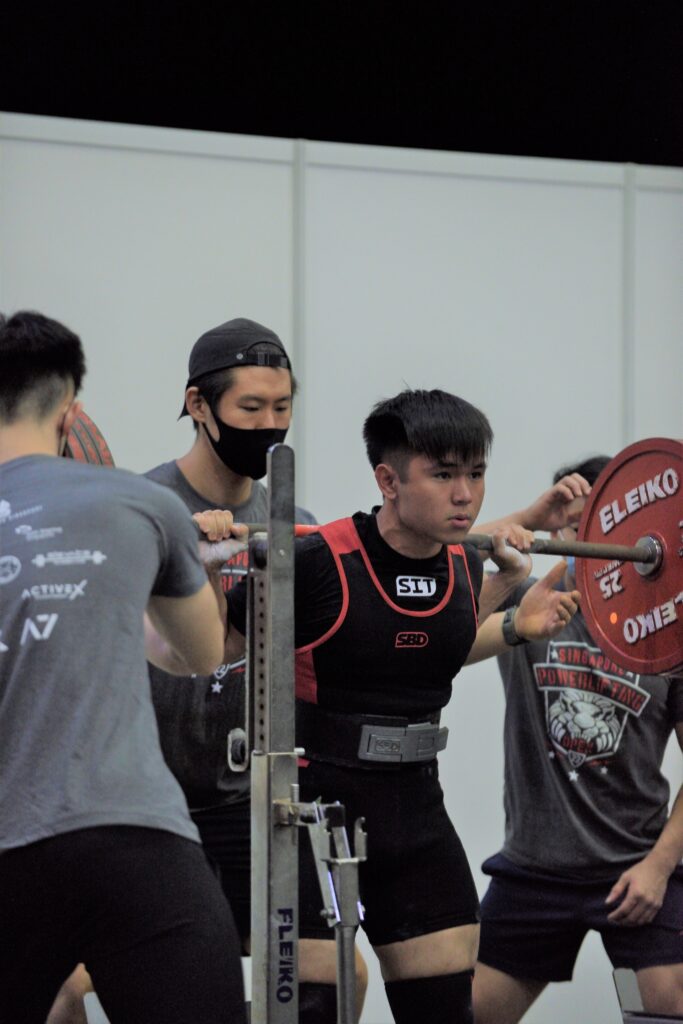 Joon Khong is a second year physiotherapy student at SIT and the current Head of Education at SITPL. He has an interest in the strength and conditioning realm. He has been going to the gym for around six years and powerlifting for four, competing at SPO'2018 and SPO'2022. In his free time, Joon Khong cooks and eats a lot.
Hi, I am Joon Khong, an EXCO member of SITPL and one of the meet directors for Schoolyard Showdown 2022. Schoolyard Showdown was a meet organised by the Tertiary Powerlifting Union (TPU). We held the meet on the 29th and 30th of October, in collaboration with Anytime Fitness Chai Chee. Read on to check out the behind-the-scenes for our inaugural event (hopefully more to come)!
TPU consists of budding and interested powerlifters representing their various school clubs from the numerous tertiary institutions in Singapore. We are a group of individuals dedicated to building the Powerlifting community for the young and interested student population.
We want to represent the student body of Singapore and bring more affordable and fun meets to the masses so that more students will be introduced to the sport of Powerlifting.
Leading up to this meet, we came across many hurdles and challenges as many of us were relatively new to the competitive side of powerlifting, especially in organising a large-scale meet. However, we managed to figure things out as we went along, learning more about teamwork and leadership in the process.
Our goals for Schoolyard Showdown were simple:
Have a cheap meet where students could join 

Have low barriers to entry (no need for IPF-approved equipment) while still maintaining competitive standards. 
As such, our journey began with groups of students from various schools forming a rag-tag team, trying to figure out how a meet was planned with guidance from our predecessors, namely Wei Cong and Joben.
To aid us in the intense workload of holding a meet, we had to delegate different tasks to different schools. Thank you to all that stepped up!
Manpower – NUS
Logistics – SP
Publicity – NTU
Finance – SMU
As we were starting from scratch, many new materials such as forms and sheets had to be made. This resulted in respective teams having a lot to do. While difficult, it was an interesting experience having to work with various school representatives. 
In the early stages of planning, we had initially intended to use a different location to hold our meet. However, due to unforeseen circumstances, we had to forgo this decision and look for an alternate location. This was less than 10 weeks out, and we began to feel really stressed as we were still unable to find a location to host our inaugural meet. Fortunately, after approaching AF Chai Chee, they seemed really keen on hosting a powerlifting meet with us. At that point, after securing a location, we had to go full steam ahead and initiate registrations and logistical detailing.
Having to juggle between school work, making promotional material as well as settling administrative matters such as payments, we all had our hands full. Being a small team, each of us had to take up multiple roles while coordinating with the different teams. Whilst logistically challenging, this was a great experience as we learned to delegate work and handle administrative matters. As a large sum of money was involved, we had to ensure that our finances were well-taken care of. Though we may have gotten frustrated due to unusual requests or even confusing situations (DM us to know more), we learned to give everyone the benefit of doubt. 
Learning from past mistakes and experiences, we had to properly plan our meet so that it could run smoothly. With AF Chai Chee still being a business, we had to make sure that the meet was able to run on time so that they could resume operations at night.
One memorable event for me was just looking at the sign-up rates on the first day of sign-ups. In around 12 hours, we had already maxed the capacity for the school category with more participants joining in for the public category. At this stage, we knew that things were getting serious, and we had to put our best foot forward to not disappoint our competitors.
Fun fact: we actually took our name from the now-defunct Singapore Powerlifting Alliance's Schoolyard meet from back in the day. They were kind enough to let us use the name!
Having sourced our competition equipment from various sources, logistics were quite a challenge as we had to arrange for transportation and manpower. With some last-minute setbacks (ahem), we had to make do and just take the tasks upon ourselves. Thank you to all volunteers who came early to help us set up the venue!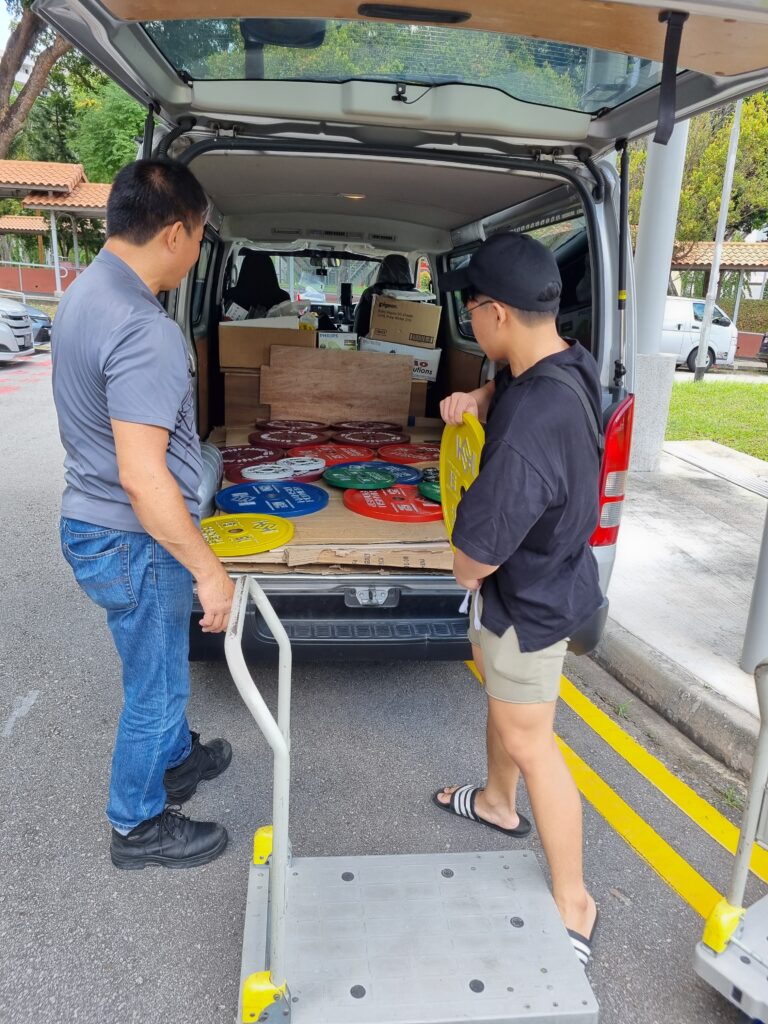 Initially, while we were a bit disorganised, things started to fall into place. Like clockwork, the meet began to run and the fruits of our labour began to come to fruition.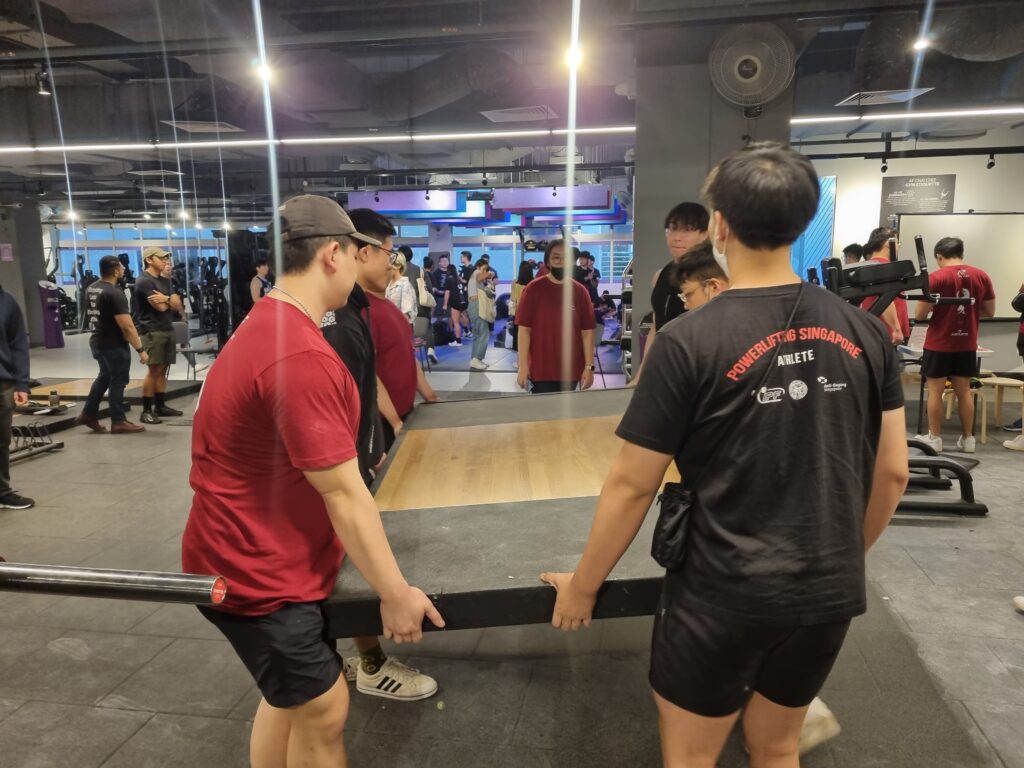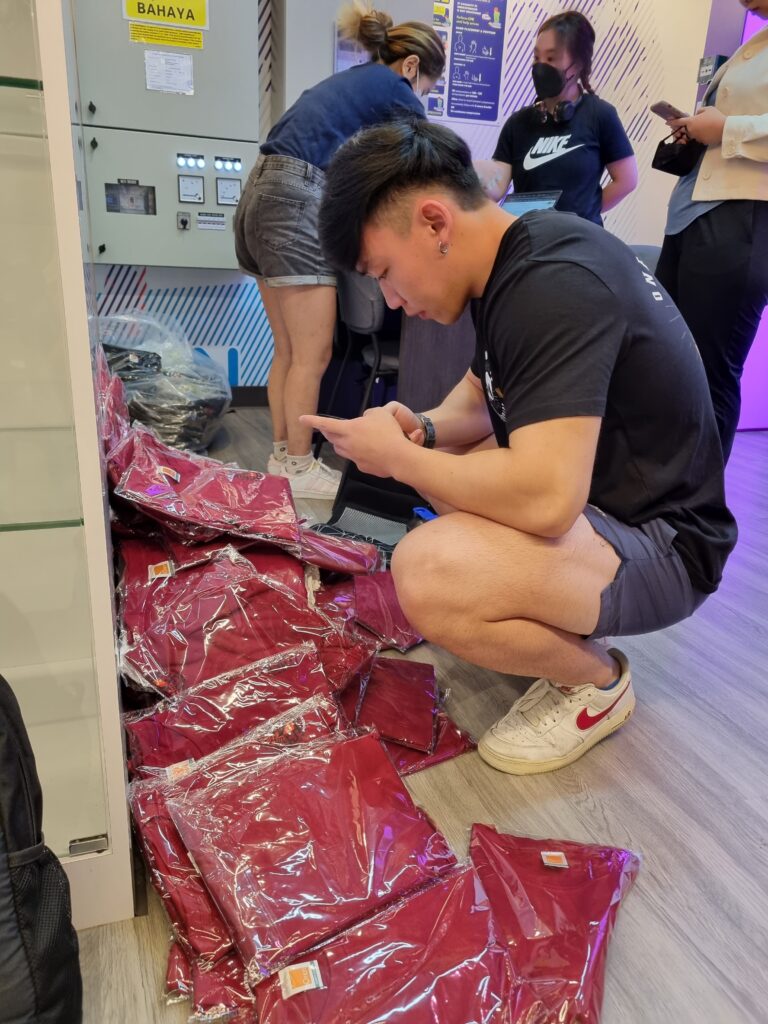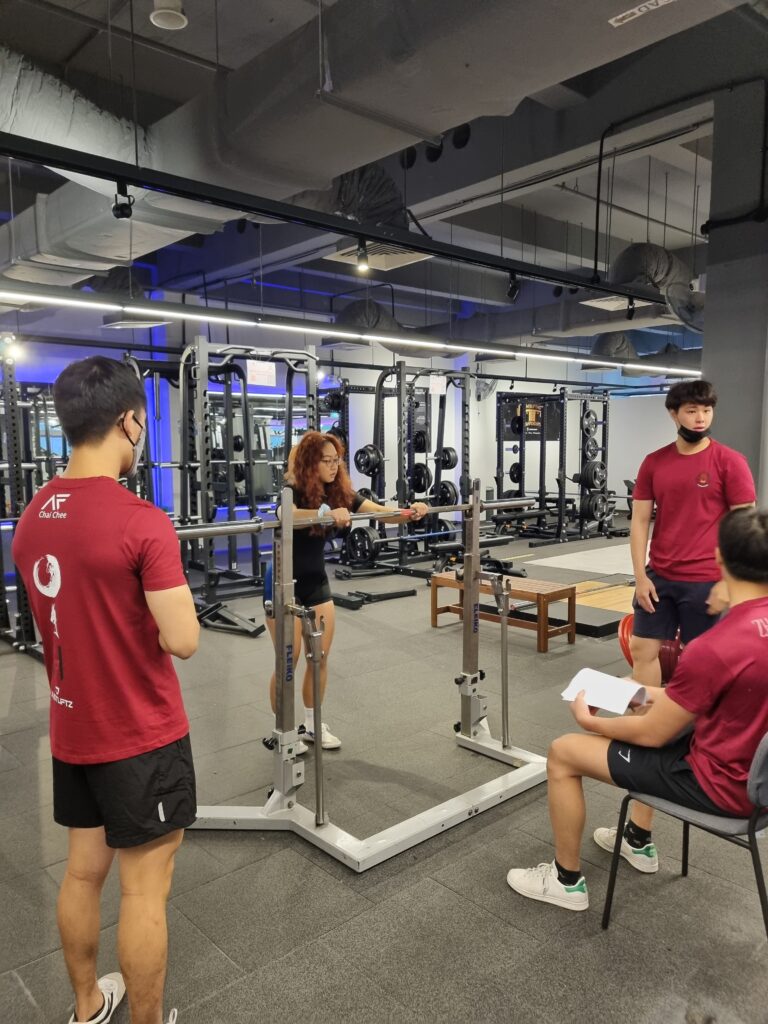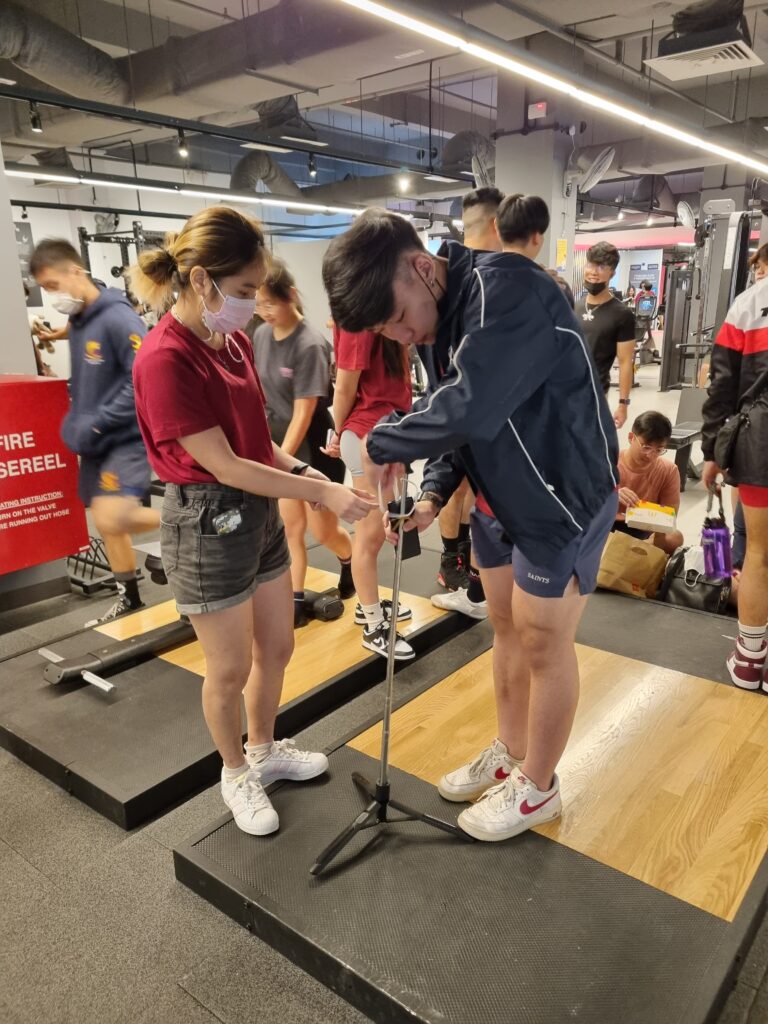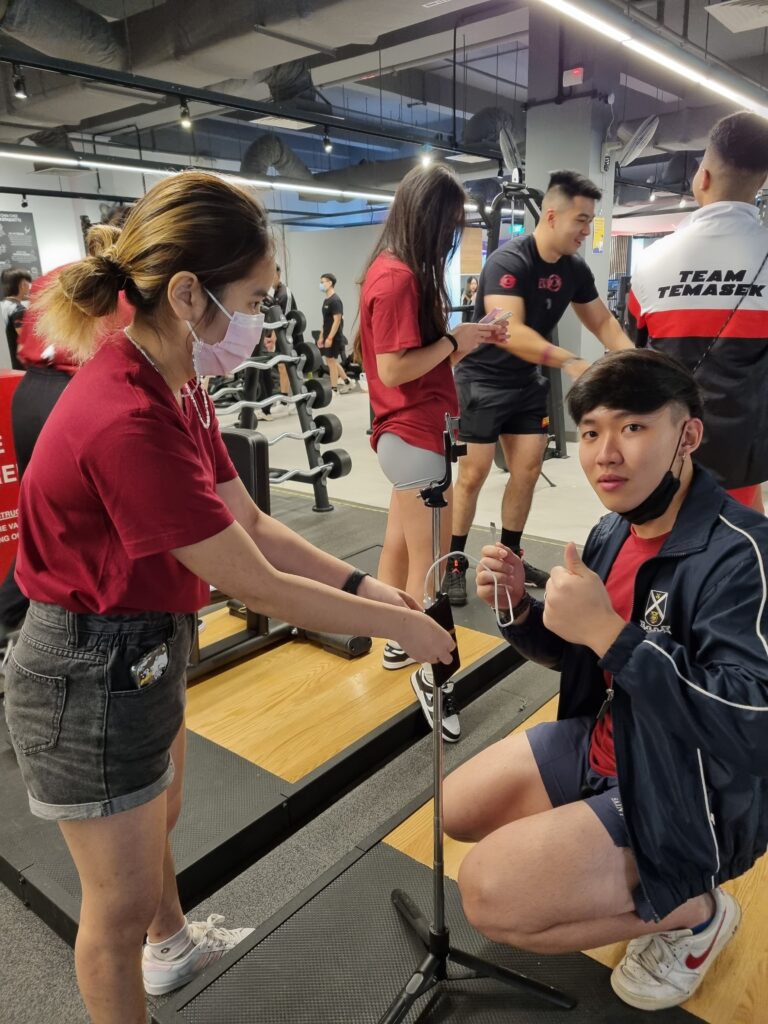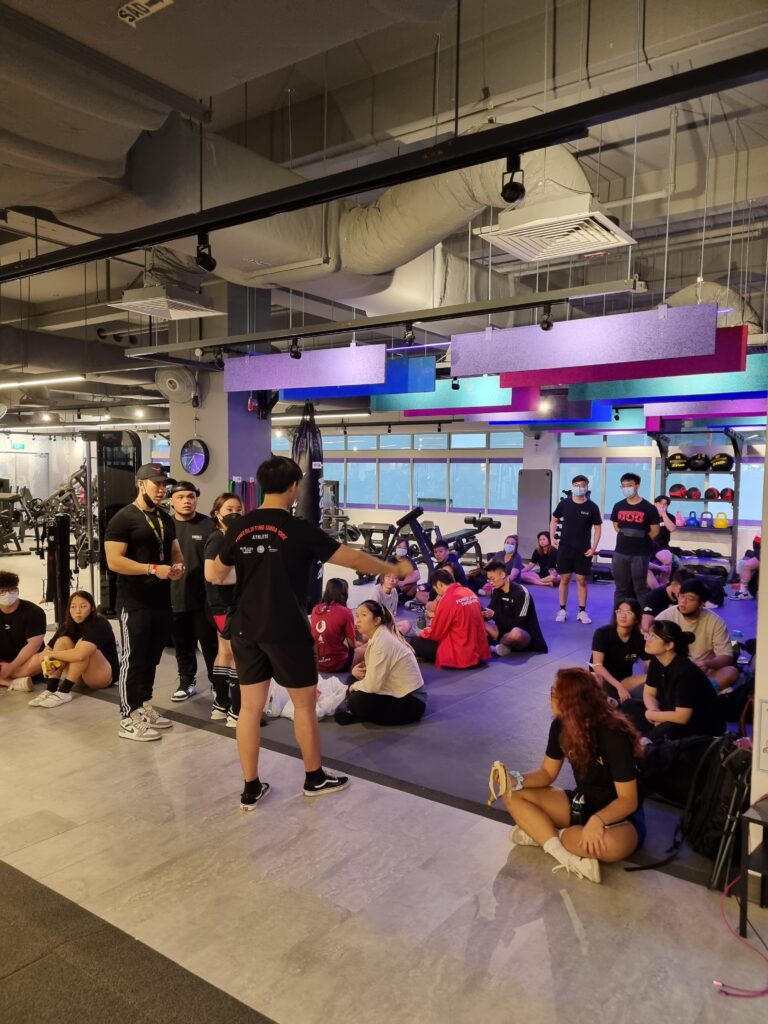 The meet was an absolute blast! Many lifters, both young and not so young, came together to lift some heavy ass weights. It was refreshing to see new, as well as seasoned competitors sharing a platform. Many old faces in the powerlifting scene appeared to show their support for this event. The vibes were immaculate as competitors cheered on for one another. It was heartening to see lifters get to know each other with the occasional "Oh you are XXXXXX on IG right?"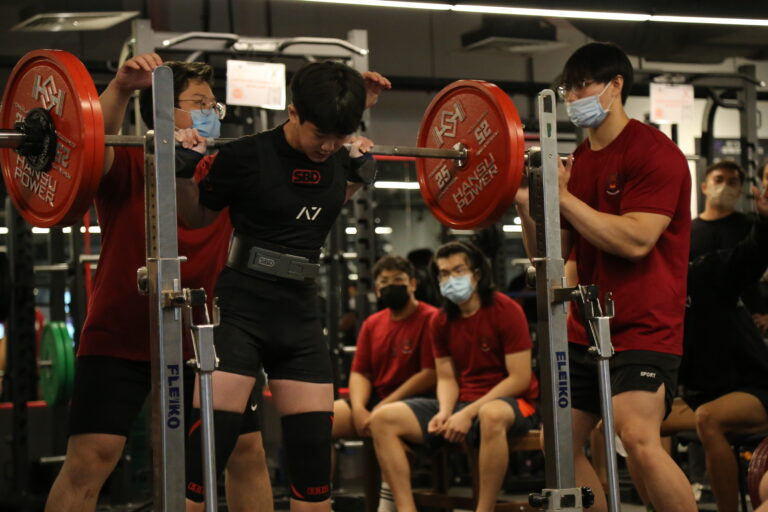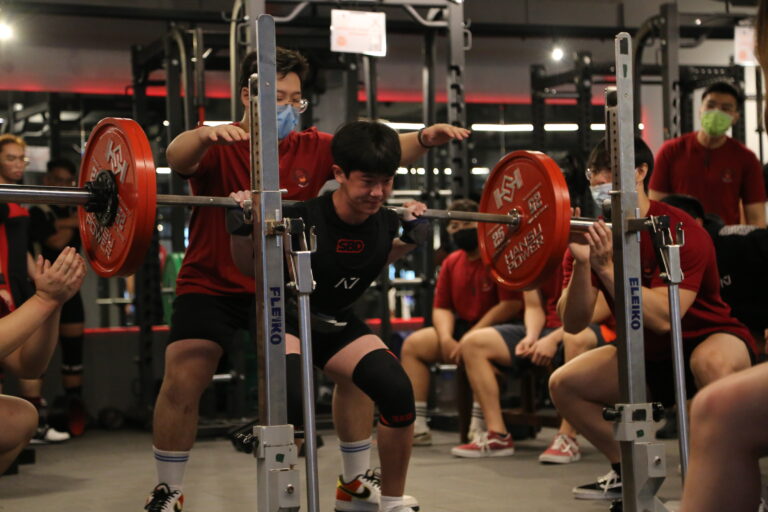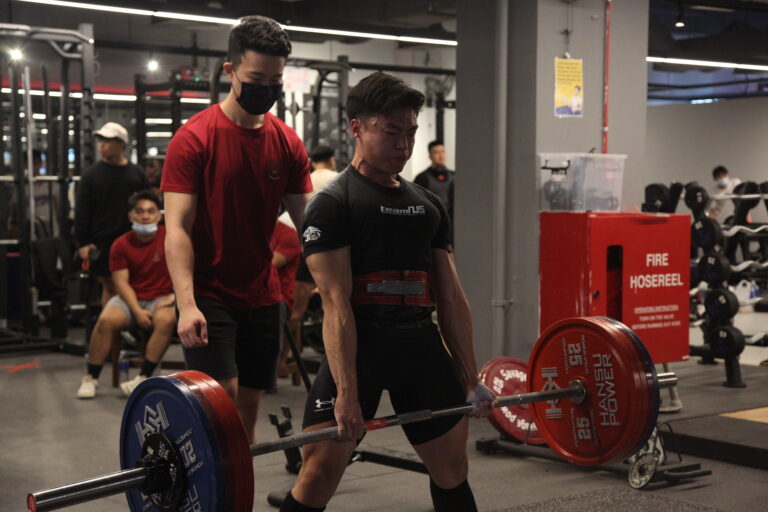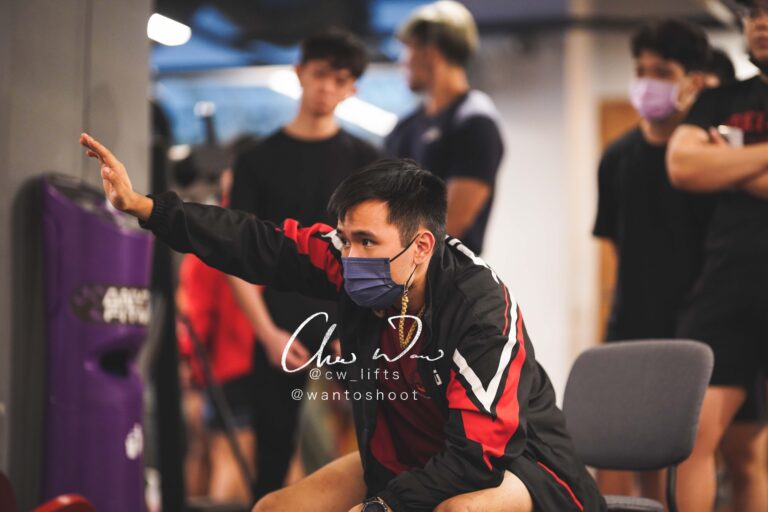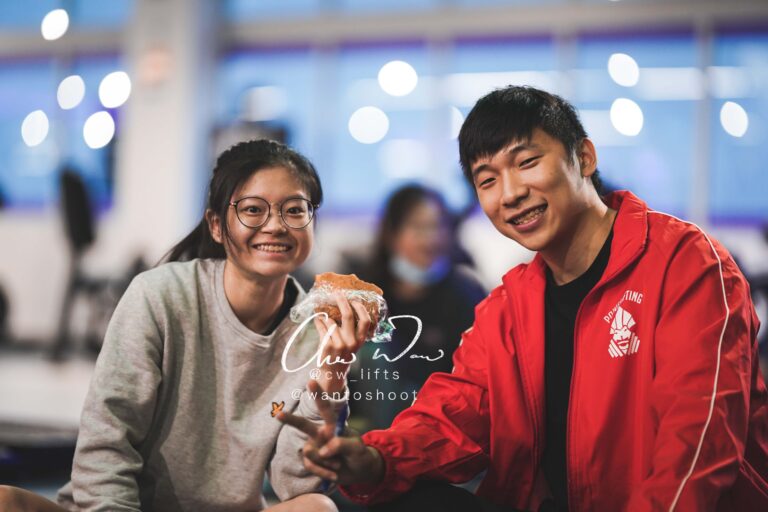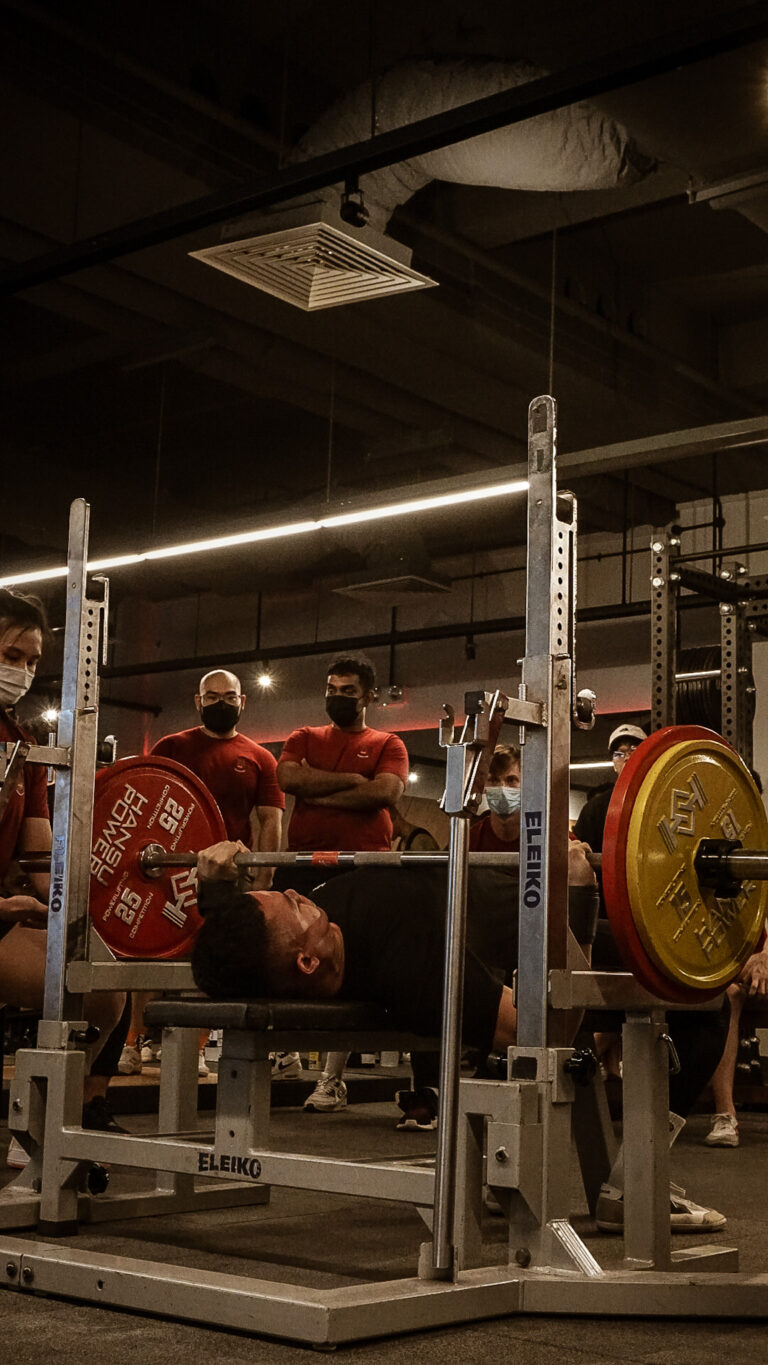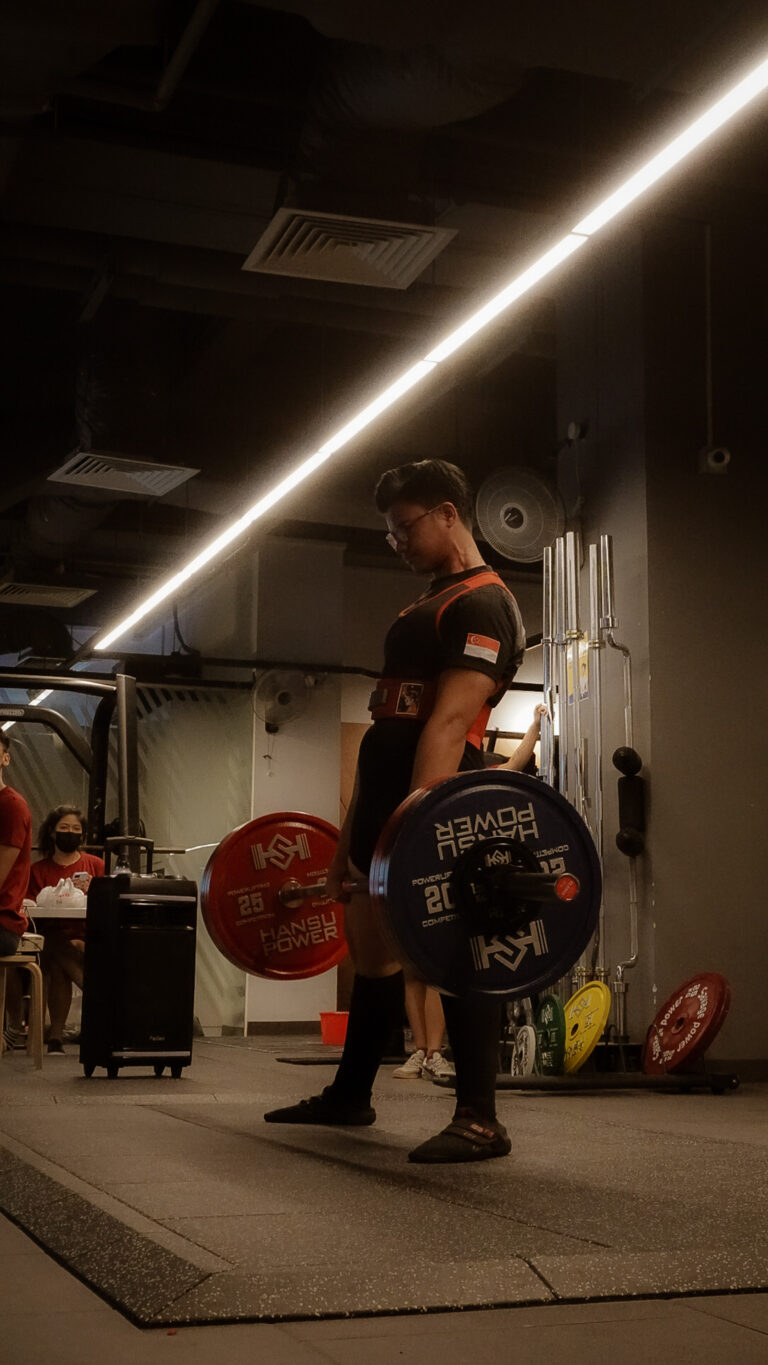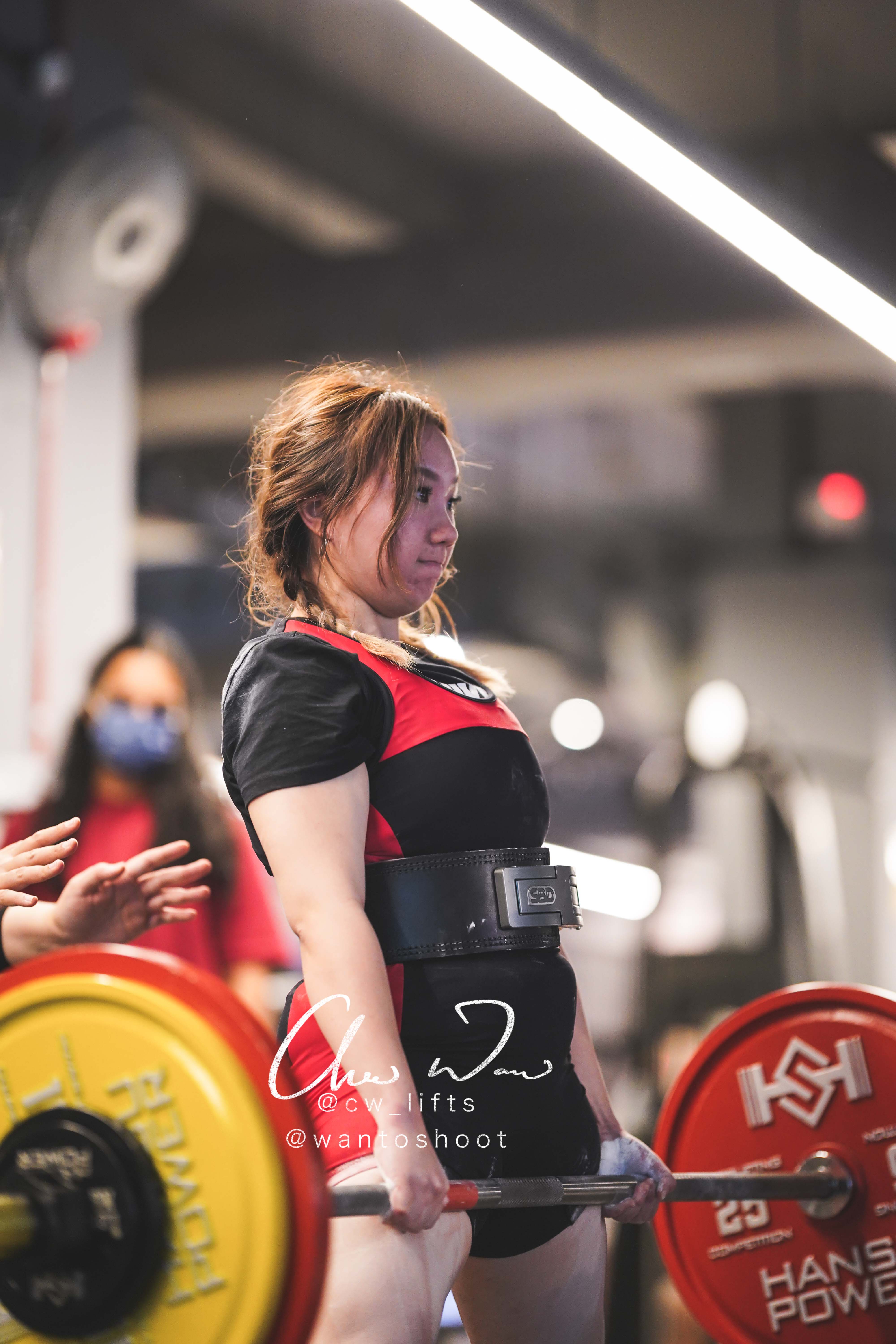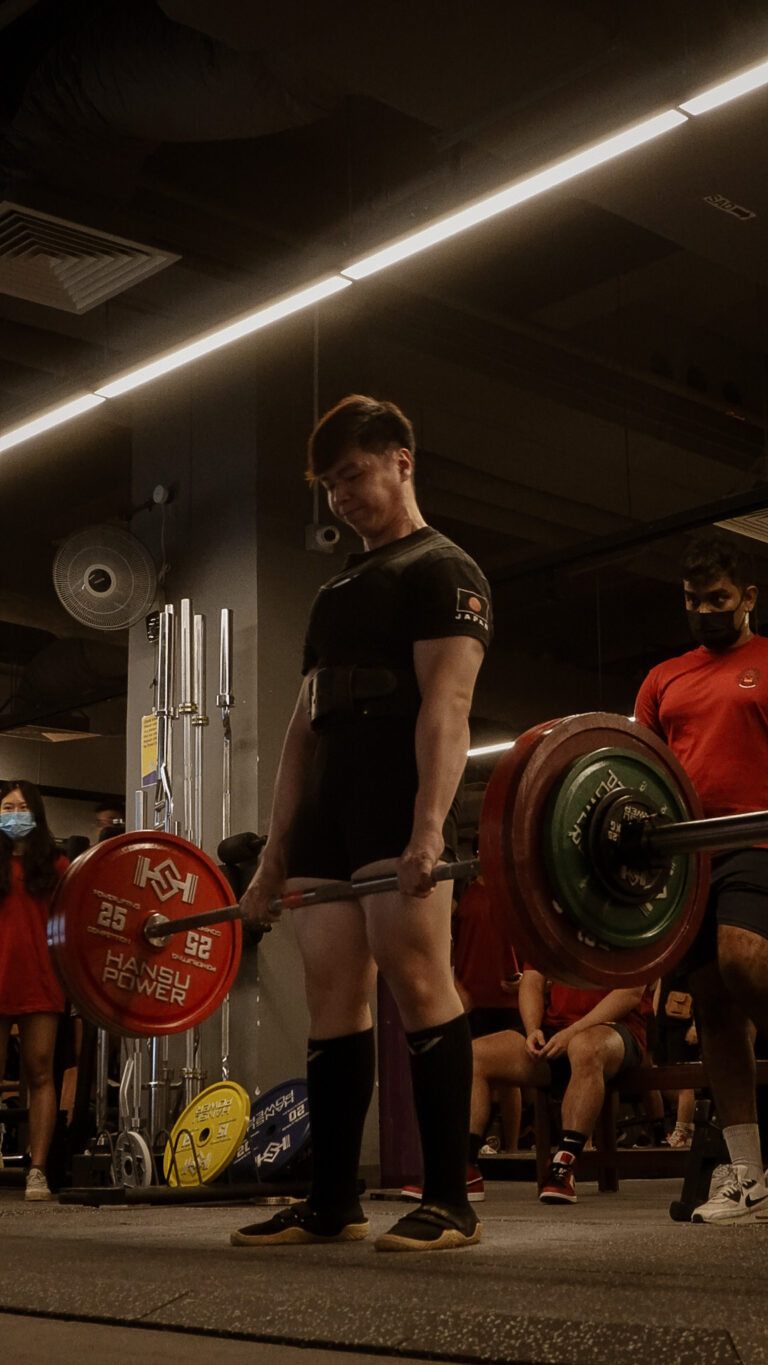 This was where the fun started. As with all events, some things may not go according to plan. We did not foresee having to clean up the venue so much. However, it soon became evident that we were very, very wrong. Due to baby powder and chalk being stuck on the floor, we had the monumental task of cleaning up the mess that we had made. At certain points, we began to lose hope as our cleaning efforts seemed to be futile. At this point, we were wondering if we had to fork out hundreds of dollars to pay for cleaning services. However, on Day 2, after many, many rounds of mopping, AF Chai Chee looked so much cleaner. Thank you to all who stayed back to help us clean, we really appreciate it.
Another issue that we faced was our budgeting. Due to some miscommunications, inaccurate information was disseminated, and we had to fork out more money in order to account for these mistakes. As our volunteers are the backbone of our meet, we had to accommodate them. Luckily, with the help of various trained individuals in our community, we were able to get out of the red with ease.
Schoolyard Showdown 2022 was a blast. We sincerely appreciate all who came down to support TPU as well as the athletes. We could not have done this meet without the support of everyone, and we hope that everyone enjoyed their time.
If you are interested in serving the student powerlifting body, do DM us on Instagram, and we can work some things out. For those in tertiary powerlifting clubs, do step up and represent your school in growing the powerlifting community here in Singapore! If you are not in a club, do support your friends in clubs and try to make more new friends with everyone in the powerlifting community. 
Special thanks to Powerlifting Singapore for the combo rack, myself (Joon Khong) and Zin for the calibrated plates and AF Chai Chee for providing us with a venue with Eleiko bars. Thank you to ENSŌ Powerlifting for providing the prizes for our schools to grow their respective clubs!