Hello everyone! I am Ryan Chew, currently a Year 2 student studying Business in Temasek Polytechnic (TP). Recently, I organised an internal powerlifting meet under my CCA TP Fitness (TPF) and I would like to share my experiences about it. I hope anybody planning to host a small meet will find this helpful! Skip to the bottom for meet photos.
Initially, back in July, I planned on having a deadlift party as it would be able to accommodate a bigger crowd and more people can participate without having to train differently as they will be able to use straps on the deadlifts. However, Phase 2 Heightened Alert got in the way and stalled all my plans. 
Around October, we had our first sanctioned Powerlifting meet in Singapore in over 2 years. Unfortunately, I did not participate in this meet but a friend of mine, Matrix, participated and I spoke to him after his meet.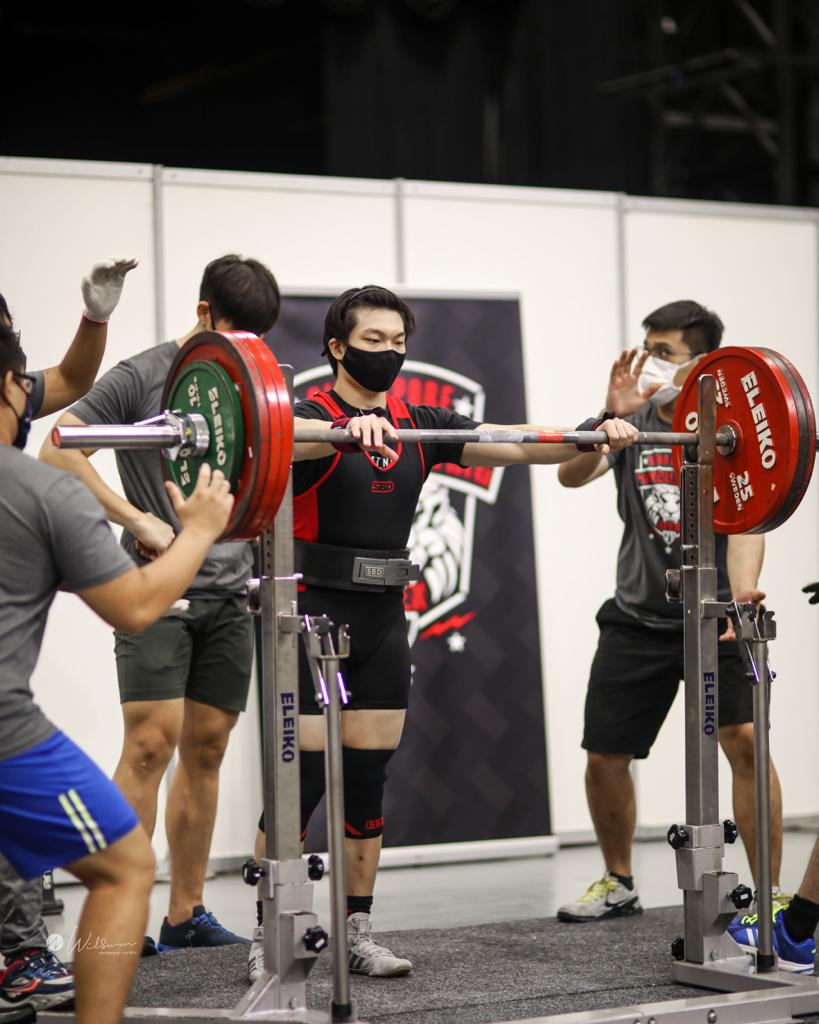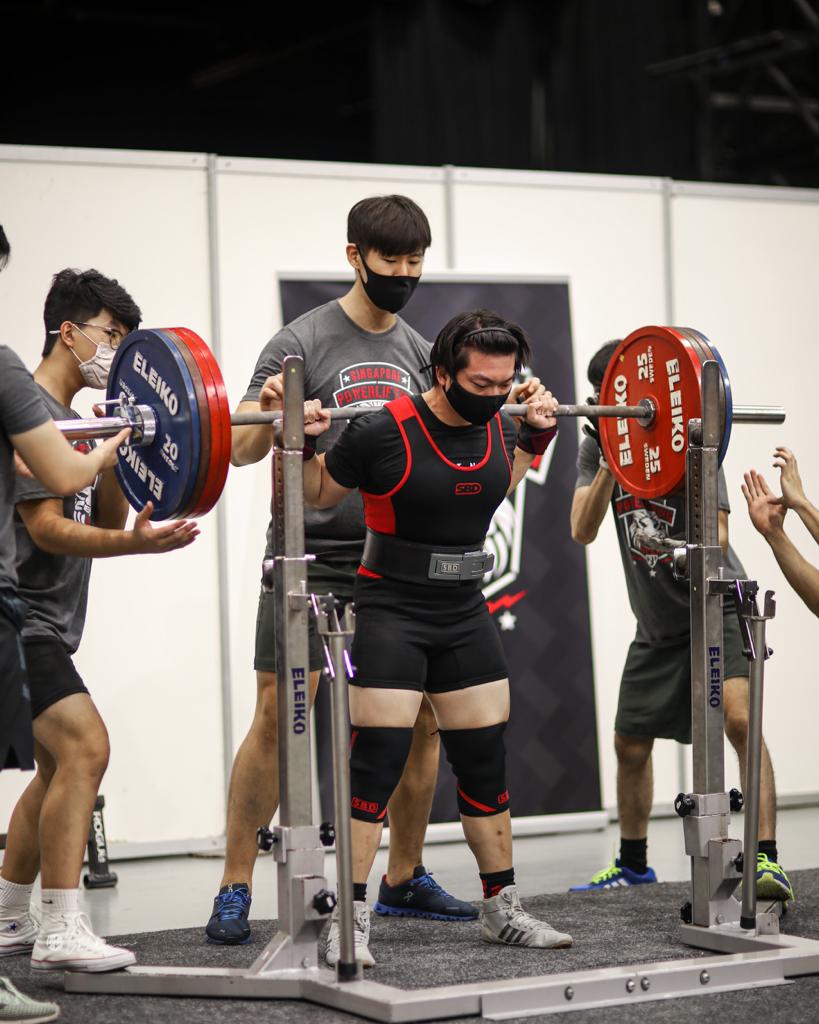 He told me about how it was an amazing experience and he would definitely want to do it again. He also mentioned that the emotions he was feeling had not fully sunk in yet. After that conversation, I made it a mission to let the aspiring powerlifters in TP feel exactly what Matrix felt. I also wanted to give them something to train towards and not feel like they are training for nothing due to the 2-year hiatus from meets. Hence, the decision was to change the deadlift party to a full power meet.
How did you plan it during Covid?
The whole process of planning was not easy as powerlifting is still considered a very niche sport that is not well recognised. However, I decided to still propose this event for the sake of myself and the lifters in my school.
I wrote up a proposal and sent it to my advisor who, luckily, is Jonathan Chua whom I would like to thank for fighting for this event for all of us. First thing I had to clear in my proposal, besides the venue and duration, was the equipment we would be using. After some discussion and much consideration, I decided we could try to loan competition-grade equipment from Elevate which we managed to do so. Big thanks to Elevate for loaning us the equipment!
Next, I had to decide on medals and prizes. After much sourcing, I decided to not have any medals or prizes. This was a very tough choice to make as that would mean the participants would have to enter the competition and not be able to win anything. Luckily, all of the participants were fine with this choice as long as they were able to compete. 
After clearing everything in the proposal, it was sent to the school for approval. This was when I started to get a little worried as it took over a month for this to be approved. I panicked as there were many things to prepare and many people to contact but I could not move on until I got approval from the school. For the next month, I slowly started to lose hope as the competition drew nearer but I was receiving 'mixed signals' from the school with some news of hope and some news of doubt. All the doubts were mainly due to complications with the COVID-19 situation.
Despite all of that, the school came through and approved the proposal. My team and I went full steam ahead with all the necessary arrangements required for the meet itself but then Omicron happened. This new variant came when we were about 2 weeks out for the meet and there were talks of postponing the event. This left the chance of it happening on 18th December up in the air. Jonathan, our advisor, fought hard to keep the event from postponing while taking some measures to ensure that the meet will be carried out safely. ART tests were made compulsory for all participants before the meet.
After a long process of planning, we finally arrived on meet day.
All the hard work had been done and now all that was left was the execution. The first step were the ART tests, which all came out negative allowing us to move on. We had to give some allowance on the weigh-ins as the meet was announced on a very short notice (announced officially 4 weeks out). After all that was done, the meet began and it was bumpy at the start as some of the lifters were not familiar with the commands, but as the meet went by they managed to pick it up. 
Although I had to sit out of the meet due to an injury, watching all the lifters and spotters cheer each other on, encourage one another and support each other throughout the meet was extremely heartening as it reminded me what this sport was all about. 
As much as everyone was satisfied with the event, many of whom thanked me after the event was over, I was left questioning whether I could have done it better? Whether the lifters would have been more satisfied if there were prizes involved? 
What cleared up all my doubts at the end of the day were all the meet recaps that the lifters were doing. In every single recap, there will be a portion of it thanking me and my CCA for hosting the meet and giving them a chance to experience a meet and making them fall in love with the sport even more. 
This allowed me to realize that as much as medals and placings are important to some, it's the encouragement and support from everyone, lifters helping each other out, and finally the friendships that are being forged which will leave a lasting effect on all the participants. 
Lastly, I hope that Powerlifting can be taken seriously as a sport by all tertiary institutes in the future as this meet made me realise how much the sport meant to others as well as myself and it has only been growing bigger and bigger as the years go by. Walk into any gym in Singapore that has a barbell and plates, there will definitely be Powerlifters or people training to be one. I will continue to grow this sport from within TP until I graduate and I hope this will not be the last Powerlifting meet that my school will hold. I foresee this meet getting bigger and in the future who knows? We might make it as a POL-ITE sport. Hopefully, this meet laid the groundwork, or as some would say 'plant the seed', for my juniors to carry the torch. Feel free to contact me for the details of the meet, and I will be glad to share the process with you. We only go up from here!