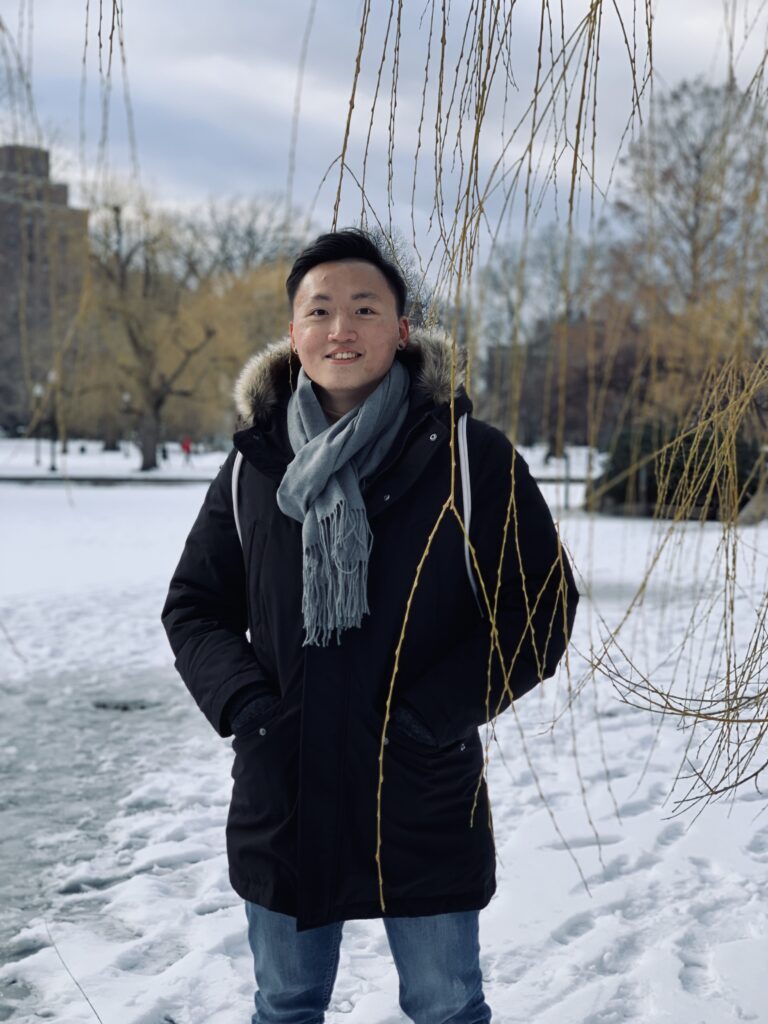 TAN "CAIFAN" WEI YING
Wei Ying is a mixed vegetables rice connoisseur who can solve a Rubik's cube while squatting his max. He is also an associate Psychologist who did his thesis on music in powerlifting at NUS. His keen interest in muscle dysmorphia (bigorexia) and sports psychology inspires him to bring more awareness on sports psychology and mental health into the realm of resistance training. With 7 years of experience in powerlifting, Wei Ying has contributed greatly to the community as the ex-President of Powerlifting NUS, the Vice-President of TheGymNation, an IPF referee. He also organized the first-ever Test of Strength (2018).
Powerlifting meets are pretty cool. From your local gym max-out sessions to international level competitions, the intensity and atmosphere of a meet is unparalleled. Most competitors who compete end up having a much greater experience than they expect because of the camaraderie and friendships forged during the meet. However, the amount of work that goes into planning and executing a meet (quite a fair bit) usually doesn't cross the minds of the competitors or spectators. Yes, it is just a glorified version of the training sessions that you have in the gym, but to do it in an organised fashion requires much more than just some weights and racks. This guide aims to help you with organising your own meet at a local/school level.
In 2018, my team and I, from Powerlifting NUS, came together to organise the first-ever full powerlifting meet in NUS, Test of Strength. The goal of this meet was to lower barriers to entry and encourage newer lifters to step onto the platform, as well as to plant the seeds for a tertiary powerlifting community. This was not an easy task, as all we had for precedence were the local level powerlifting meets organised by Powerlifting Singapore and Singapore Powerlifting Alliance, individuals in these organisations to whom I am thankful for their guidance. Being the meet director, I had to put together everything else from scratch and I wish I had a guide to refer to, as we spent countless hours in meetings trying to figure out if there was anything that we left out. Thankfully, the team that I had was equally committed to the cause that I can't imagine doing this without, which brings me to the first point – building a team.
Within this team, you will need a couple of
essential
roles to be filled. These are:
Meet Director – Ensures that deadlines are met, securing the venue, filling out necessary paperwork, scheduling, ensuring that the meet runs smoothly. This only scratches the surface as you'll have much more to deal with 😀

Logistics Head – Securing equipment, transportation of equipment, misc items

Publicity Head – Content creation to promote the meet, design & printing of T-shirts

Accounting Head – depending on the level of auditing, this role is to ensure that the finances are in check

Sponsorship Liaison – Securing sponsors (Especially for larger meets)

Volunteer Liaison – Securing volunteers, scheduling and welfare
Keep in mind that these are roles that the team has to fill, and not the total number of personnel. In fact, the head of each role may even require more personnel to help them with the tasks. In smaller meets, some individuals might take on multiple roles, but I'd advise for larger meets to have one individual per role as the administrative work can get intense. Each role is integral and contributes equally to ensuring that a meet is ran smoothly.
Now that you have secured a team, the next step would be to discuss your goals and direction of the meet. For Test of Strength, we wanted to provide a space for newer lifters to get a taste of a powerlifting meet with lower barriers to entry. This meant having relaxed rules (i.e., lifting suit not required, untested) and prizes for quirky categories (i.e., best dressed, best grind). We also ran the meet on a tighter budget, and thankfully we were able to rent the school's multi-purpose sports hall which allowed us to significantly reduce the cost for competitors.
Depending on the number of competitors and the number of days you want the meet to run for, it would require a different budget and number of volunteers. Decide which route your team would like to take and adjust accordingly.
Next, set a date for the meet. There should be adequate buffer time between registration and meet day to allow for participants to prepare. Ensure that the date does not clash with any major competitions and significant dates (e.g., public holidays, examinations). The date gives you a workable timeline and allows you to provide those you are renting the venue/equipment from time to plan if needed.
If you're planning to run the meet as a school club, reach out to your club advisor. They would be able to help with facility rentals, equipment rental, and other paperwork that you are required to complete before doing so, as you would be representing the school. Understand what is required regarding the safety plan and include nearest evacuation routes to hospitals if necessary.
Securing a location is actually the most difficult task when organising a meet and should be the first task that you complete, because without a venue you have no meet. Ideally, it should have:
Flat ground

— not slanted

Solid flooring —

no holes, does not sink when pressure is applied

Spacious (Depending on how big a meet you want to run)

Seating area for spectators

Access to the loading dock

Storage (If you're planning to set up the day before/run a multi-day meet)
Optional (Would be good to have):
Accessible by public transport
Reach out to the venue management and ask for any forms that have to be filled out before you can host the meet. Check what time you are able to start setting up, whether the area is covered by insurance, and who is allowed to enter the premises. As each venue has different requirements, run through the meet flow with the management to see if there are any other important points that have to be addressed. A couple of days prior to the meet, do a supervised walkthrough to identify any areas that have been damaged and take pictures of them, to absolve yourselves in the event they hold you liable.
While it is ideal to have calibrated weights and competition standard platforms for the meet, work within your budget to obtain the most optimal set-up. If the meet is in a school, ask if the school gym would be willing to loan some weights for the warm-up room. Otherwise, the logistics head would have to procure these items from local organisations or gyms. Make sure you reach out early lest you might not have any equipment.
Prior to reaching out, make a list of the weights and barbells required for the number of participants you are organising for. For reference, one warm-up platform per 4 athletes would be ideal.
Aside from platform equipment, the logistics head is also in charge of obtaining miscellaneous equipment crucial for organising a meet. The venue you are renting should be able to provide you some. This includes:
Tables (Technical table, registration)

Chairs (judges, volunteers, spectators, warm-up room)

Laptops (for scoring and projection)

Barriers to cordon off the warm-up area
After registration has been completed, sort the competitors out by their weight classes. Typically, in a session there would be approximately 20 competitors per session, split into two groups of competitors. Each group would consist of anywhere from 6-12 competitors, depending on the number of competitors in the weight class. The groups would complete their lift on a rotating basis. Below is a visual representation of how the session would typically flow for a 10am session with 20 competitors, split into 2 groups – Group A and B.
Time
0800
0830
0900
1000
1045
1130
1140
1215
1300
1310
1355
1440

Group A

Weigh-in for 2 hour weigh-in meet. This will be done at 1000 the day before for a 24 hour weigh-in meet.
Recording of rack heights for squat and bench press.
Technical briefing for competitors. Group A begins warm-up for squats
First squat
Warm-up for bench press
3-10 minute intermission, dependent on the number of competitors in the session and the current flow of the meet.
First bench press
Warm-up for deadlift
3-10 minute intermission, dependent on the number of competitors in the session and the current flow of the meet.
First deadlift
-
End of session. Prize presentation if required.

Group B

Warm-up for squat
First squat
Warm-up for bench press
First bench press
Warm-up for deadlift
First deadlift
If you decide to adhere to the rules of any federation, note their regulations on the change of attempts and weigh-in period before deciding on the schedule. For multiple sessions, remember to include the weigh-in for later sessions during the earlier session. For example, if the second session begins at 1430, have officials standing by to conduct the weigh-in at 1230 during the first session.
During the technical briefing, the head judge or meet director informs the competitors on the flow of the meet; commands; location of the medic; breaks; and of any delays to the start of the session. If necessary, inform the competitors of the consequences should they dump the bar on the spotters or drop it on the platform.
When scheduling the sessions, try to stick to 20 persons per session, with 8-12 lifters per group. This way, competitors can have balanced resting times for all lifts. Also, keep in mind that with a larger session comes a longer session timing, so adjust the schedule accordingly.
I want to start this section off by thanking all volunteers of past meets because they truly are the backbone of a meet. Please treat them like humans and not just free labour, and ensure that proper meals are provided and everyone is adequately hydrated. To show our support to our volunteers, a lucky draw was held for them during TOS.
Here are a couple of roles that the volunteer liaison has to ensure are filled:
1. Spotters and loaders
Try to have at least 5 spotters and loaders per session. A taller/bigger individual should be the back spotter, while the other 4 rotate amongst themselves between spotting and loading. Keep things efficient by preparing the next set of weights that have to be changed. The back spotter should also be in charge of checking that the correct weight is accurately loaded before letting the head judge know. As the meet director, be sure to conduct a briefing for all spotters and loaders before the session begins to ensure that everyone knows their roles. Run through key points, including how to safely support the lifter, operate the equipment, and correctly load the weights.
If you observe a spotter to be visibly fatigued, allow them to rest and hydrate. This is crucial as the role of the spotter is to keep the lifters safe, hence the spotters have to be at peak performance.
Equally important are the judges. Ensure that you have 3 at all times. The judge can also take on multiple roles prior to the start of the meet, such as equipment inspection or weigh-ins.
3. Technical Table
The role of those at the technical table is to ensure that attempts are recorded and displayed accurately before each lift. Have at least 2 volunteers – one in charge of the digital sheet being displayed and one manual scorer in the event that the system malfunctions.
4. Registration
This role can be filled by any volunteer prior to the start of the meet. They will be in charge of confirming the identity of the lifter, signing of any indemnity forms, and other administrative items.
5. Loading/Unloading Team
Depending on how large a meet you run, you might need to transport platforms and combo racks. This would require a lorry driver and several henchmen to load the weights. Ensure that volunteers are present at the unloading area to help unload the equipment.
1. T-shirts
T-shirts are not essential by all means, but it would be cool to have. If your meet is short on funding, you can consider raising funds by printing exclusive colour-ways of the meet t-shirt for sale to the public.
2. Post meet gathering
Powerlifting is a sport for the community. Organising a gathering with food (what else do powerlifters like more) can help build relationships within the community and help foster a new generation of lifters. Take this time to also enjoy what you've accomplished with your team.
Having attended, competed, and organised several meets in the past, here are some points that I think are important to look out for.
Empty cans of monster, half-eaten gummy bear packets, water bottles littered all over the ground, the list just goes on. Have enough trash bags around the warm-up and spectator areas and pray that people are responsible individuals, so you and your team don't have to go around picking trash after the meet is completed.
Once the final group of deadlifts for the meet have commenced, you can begin the teardown process for the warm-up area. Starting this process early means that you can keep everything quickly and get some much needed rest.
3. Transporting equipment
If you have to go to multiple locations when transporting the equipment, try to schedule it so that you avoid peak hour traffic. Also, go to the location with the largest items first, to avoid rearranging the equipment at every location you go to.
Weeks Out
20 - 16 weeks out
16 - 12 weeks out
12 - 8 weeks out
8 - 4 weeks out
4 - 2 weeks out
2-1 weeks out
T-1
T-0
Venue
Potential venues
- Recce
- Layout
- Availability
Confirm the venue
1. Draft out and finalise the layout of the competition
2. Draft out safety SOP for venue set-up, competition days, tear-down i.e. first-aid, ambulance, fire escape, etc
3. Final recce of venue; check and record existing damages to the venue
Set-up of the venue
Tear-down. Make sure that there are no damages, and that existing damages have been highlighted and recorded
Finance
1. Draft out and finalise sponsorship tiers
2. List potential sponsors
3. Approximate expenses and tabulate in an Excel sheet
Reach out to potential sponsors
1. Finalise sponsorship details
2. Log expenses and revenues (registration fees, equipment loans, T-shirts, banners, transportation, etc)
Logistics
List equipment needed
1. Platform + competition equipment
2. Warm-up equipment (2-3 warmup platforms)
3. AV equipment
4. Banner
5. Weigh-in equipment
6. Tables and chairs
Source for equipment
Confirm the list and source of equipment
1. Compile T-shirt sizes for competitors and volunteers
2. Lay out transportation details i.e. self-move vs hiring movers
Overall logistics checks and movement:
1. Warm-up equipment
2. Competition equipment
3. AV equipment
4. T-shirts
5. Weigh-in area
6. Administration forms
7. Banner
Final logistics check and return of equipment to the respective sources
To competitors
1. Open registration for competitors
2. Close registration
1. Finalise weight class changes
2. Finalise list of competitors
1. Finalise schedule and flight details
2. Email schedule to competitors
Prepare:
1. Attempt cards
2. Indemnity form
3. Weigh-in sheet
4. Equipment check sheet
5. Manual scoring sheet
6. Competition Excel sheet
To volunteers
Open volunteer and officials registration
Assign volunteers and officials
Give volunteers instructions, roles and reporting time
Publicity
Announce the meet after securing the venue
Announce registration schedules
1. Sponsorship posts
2. Publicity posts related to competition (e.g. weight class changes, FAQ, flight details)
Instructions regarding the venue
Link to other related articles